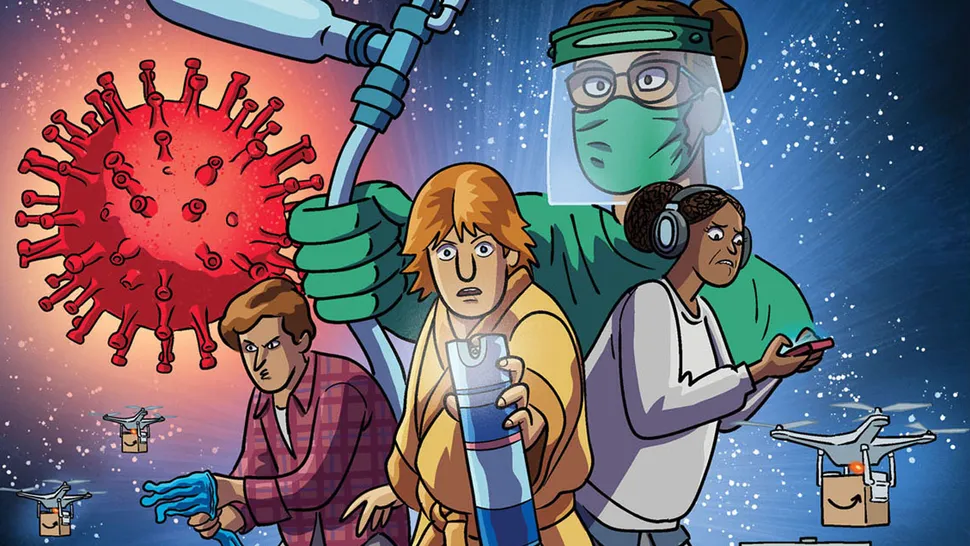 This is lovely! I have a comic in the new Pandemix: Quarantine Comics in the Age of 'Rona anthology available now for only $5 on Patreon: https://www.patreon.com/pandemix
And at the $25 level, you can get a copy of the, "Star Wars vs. 'Rona," poster, teased in my header image!
All proceeds go to the Hero Initiative, which aids comics creators in need. Many thanks and much love to Whitney and Dino for organizing and curating. You can read more about the project, including all of the fantastic creators, HERE.
And you can read my contribution with artist Christa Cassano right now, below, as originally debuted on Bleeding Cool! So exciting!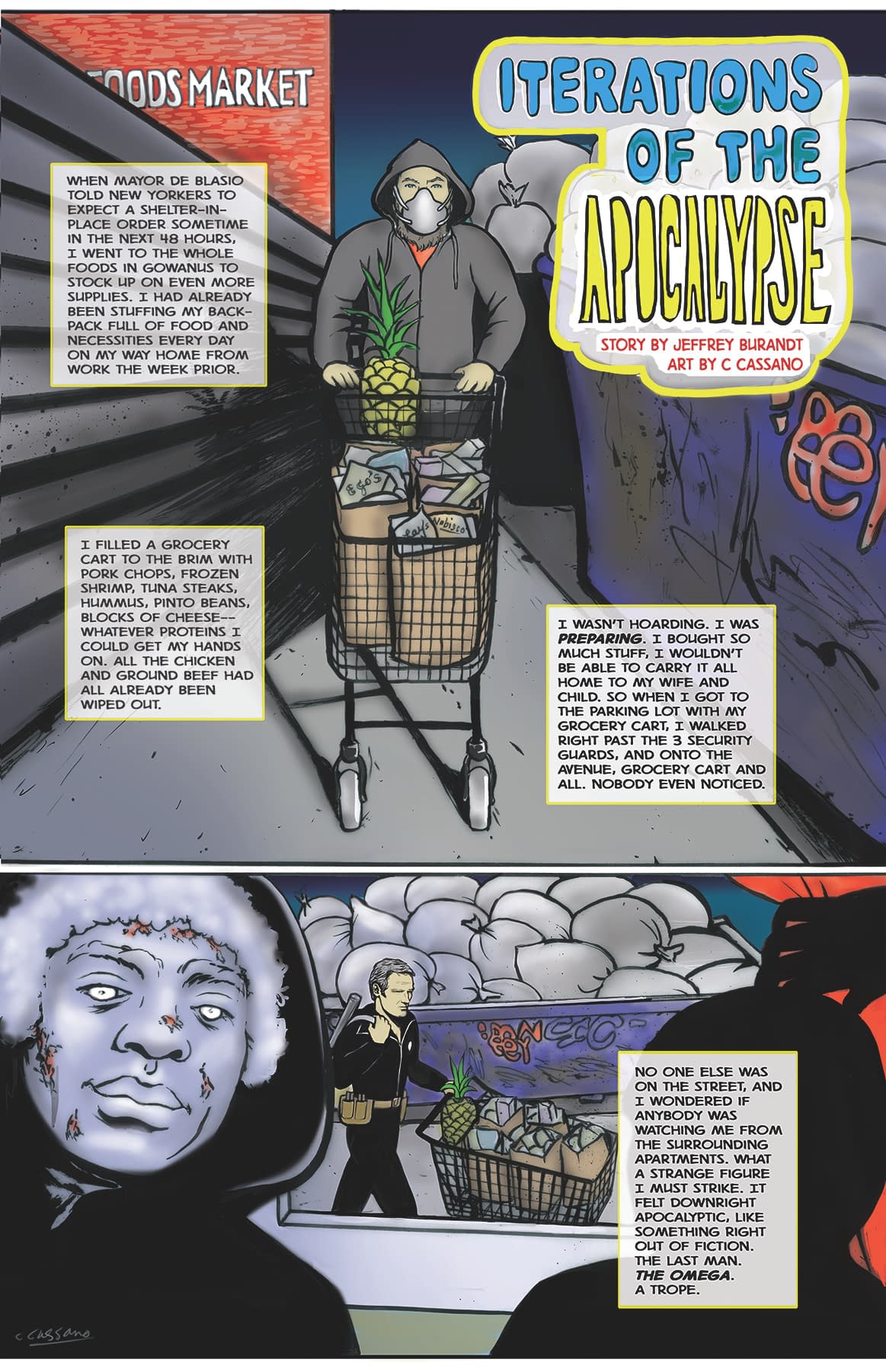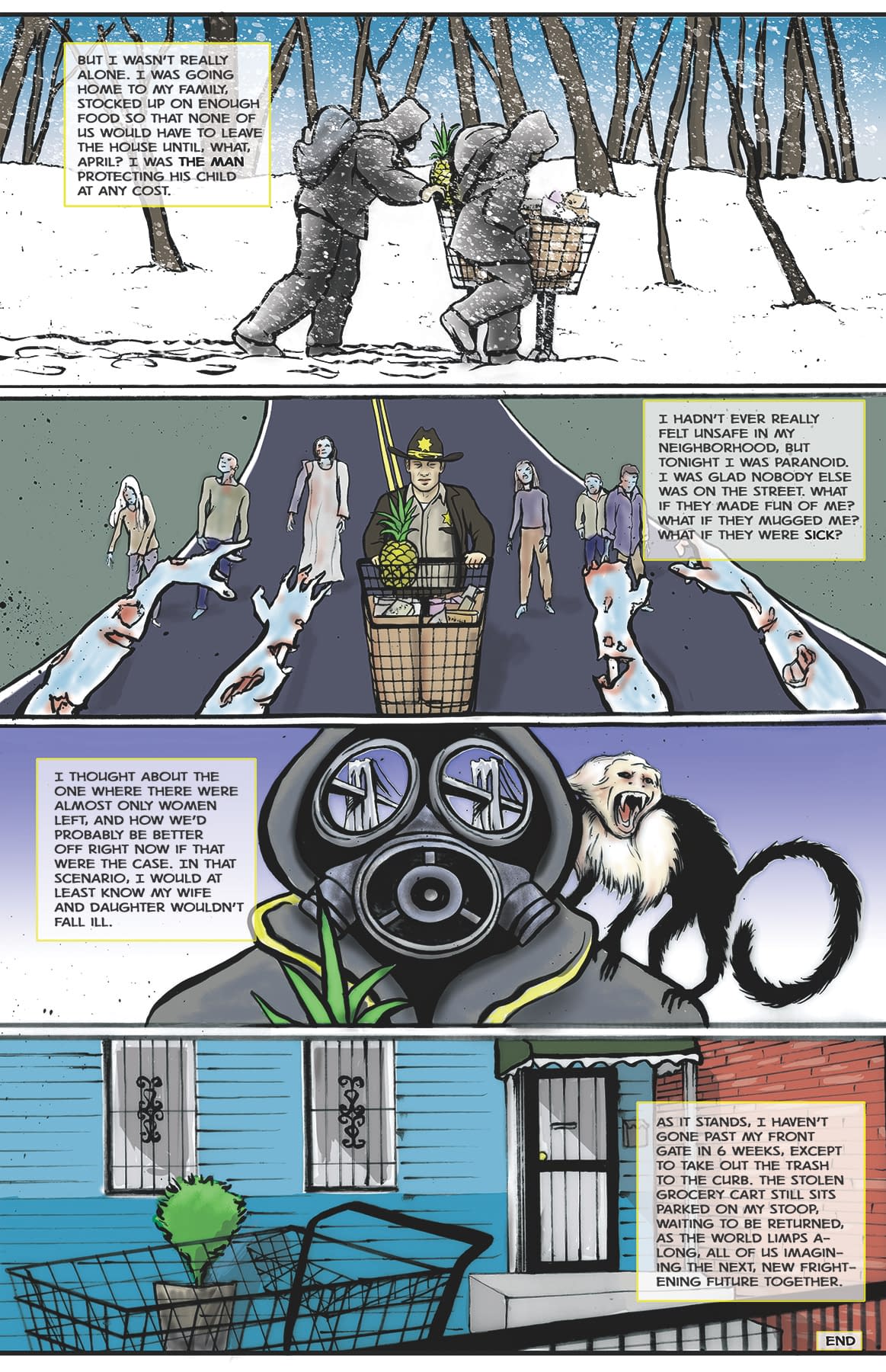 (For the record, I finally took the cart back the first weekend in August, so I had it on my stoop for almost 5 months!)